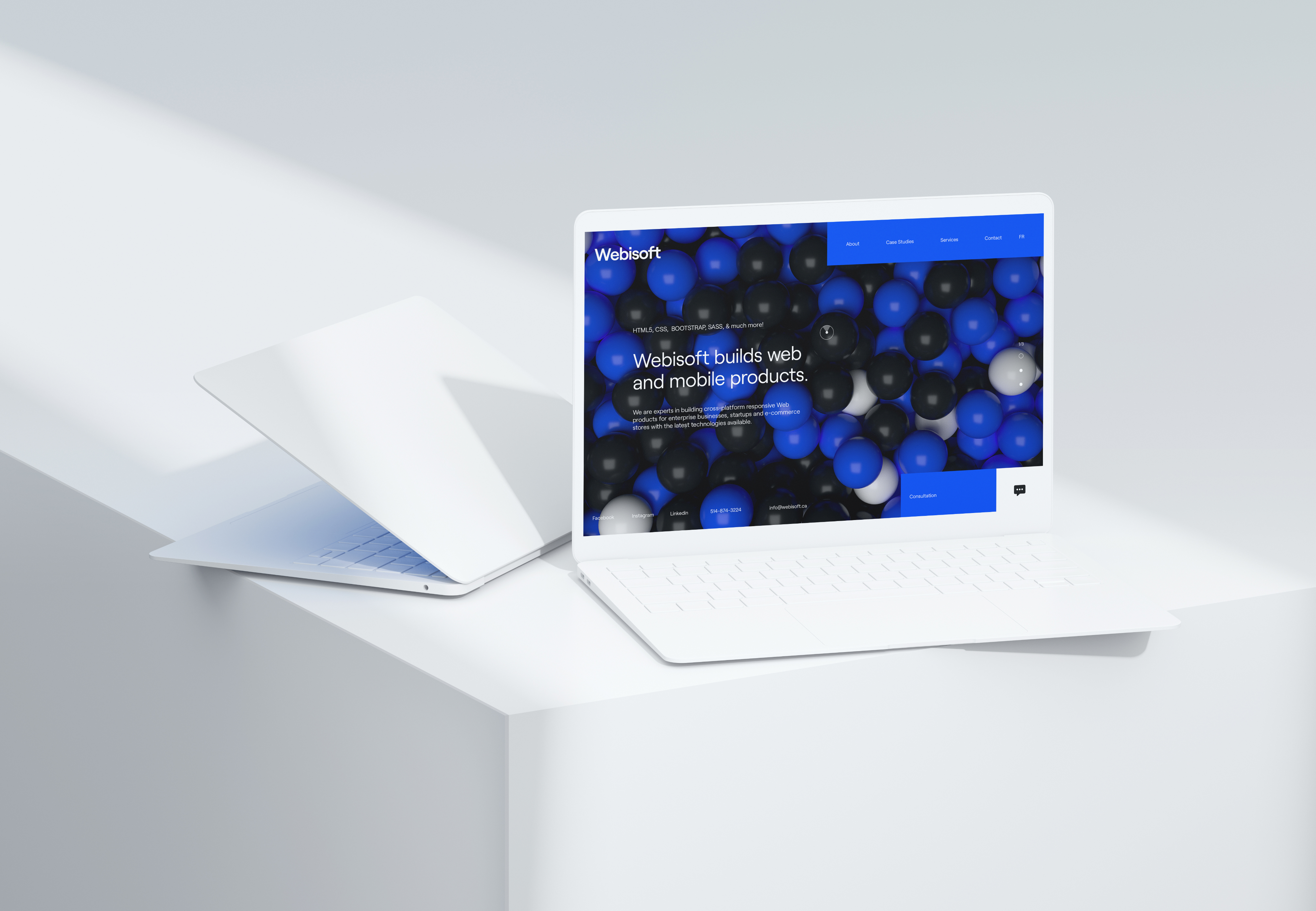 Why choose Webisoft?
We offer our customers complete peace of mind from their enterprise software needs. We create diverse, complex, web and mobile-based software solutions for any business need. Our skilled software developers take the time to conceptualize your software needs and come up with a customized solution that befits your deadlines and budget parameters.
Our Custom Software Development Life Cycle
Conceptualization

The very phase in our software development life cycle is conceptualizing your requirements and what features do you want from the end custom software solution.

Design

The design phase covers how the software is going to look in terms of UI and user experience. How the different modules of the software will interact and how the code base is going to look.

Develop

After getting the design sorted, we develop the enterprise software with the clean code from scratch. Clean code is required because we develop the software based on iterative development cycle, and to iterate or merging the future requests/features the developers have to write clean code that is easier to work upon later.

Testing

In this phase of the development life cycle, we test out the software that is being developed till now. And since we work on test-driven development, we iterate and hop on the design phase and development phase, if we find a need for any redesign and redevelopment. This loop of design, development, and testing goes around till we achieve the best outcome in our testing.

Feedback

Once we have the finished product in hand, we send out the developed software to the client to test things out on their end, and based on their feedback we fix the bugs (if found any).

Requirements

In this phase, we talk about the new requirements and features requests that you find after using the software based on your teams' needs.

Maintenance

In maintenance, we do bug fixes and customer feedback based iterative development.
At Webisoft, we build both bespoke software solutions and multi-level system parts that help companies efficiently achieve their operational and technological goals.
Web Based Software Solution

Enterprise Content Management System

Enterprise Marketing Management

And many other verticals in software development
Got Questions? We have all the answers.
You are in good company! Give us a chance to serve.
Let us do all the heavy lifting of developing your custom enterprise software solution.